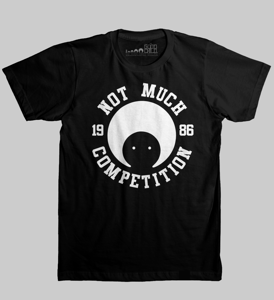 $

9.99 - On Sale
Run of 30.
Growing up, I was called The Good Child. By now, you probably know that. What you don't know is that when my father would elaborate on why I was so Good, he would tag on this line...
"Although, you don't have much competition..."
Nowadays, my take on this line is I don't have much competition, because I am building a brand so personal that it could never be sold, etc. Either way, I love this/his tagline and I hope you sport it positively!
All t-shirts are produced 100% in the USA on 100% fine jersey cotton - constructed at American Apparel in Los Angeles and screen printed in the Dallas/Fort Worth metroplex.